DQS/PMRS Consulting is an experienced professional practise that brings distinct strengths to any  company within the decentralised energy sector. With over a half a century of experience between the team working on projects across the UK and Europe.
With detailed knowledge of construction in bespoke Energy Centres including CHP, Bio Mass, Heat Pump, and uDHN install to Water Extraction platforms.
We take personal ownership of our commissions and not only manage a process and/or project, but we do so with a detailed technical and commercial approach to deliver great quality projects, and drive time efficiencies to improve margin/reduce cost.
DQS have expertise in the administration and delivery of Low Carbon Energy Projects across the UK.
Providing Measures, Estimates, Contract Administration, Pre and Post Contract Quantity Surveying services, and through our Sister Company PMRS Project and Contract management, Scheduling, CDM 2015 compliance, Principle Designer duties and more.
Our priority is the success of your Project. And whether you're seeking to expand your operations, increase your performance or enhance your organisational effectiveness, DQS/PMRS is available to assist at all stages.
Our clients include:-  Local Authorities, Developers, Principle Contractors and Sub-contractors within the market.  With Offices in London, Birmingham and Cardiff we can provide assistance across the UK.
DQS Consulting Ltd / PMRS Consulting Ltd
Birmingham :- 42 – 46 Hagley Road, Birmingham, B16 8PE.
Cardiff :- Alexandra Gate, Cardiff, CF24 2SA, South Glamorgan, Wales.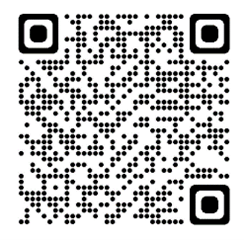 London :- 71 – 75 Shelton Street, London, WC2H 9JQ.
Please scan the QR codes for more information.