Welcome to the UKDEA Website!
We are the Knowledge Hub and Voice for the UK's District Energy Sector. With over 160 Members, we are the largest voice for District Energy in the UK.
Here on our website, you can learn all about us and our initiatives, as well as what we can offer you as a UKDEA Member. Take a look at our Member Directory, which houses information on all of our Full and Associate Members. UKDEA Members are also able to post their Job Vacancies on the UKDEA Website free of charge.
Another benefit to UKDEA Members is our Training, Register. This document contains details of all the Training Courses that are offered by our Members. With over 25 UKDEA Members included in this document, this is an invaluable resource that is publically available. Be sure to also take a look at our Events Calendar, which contains details of all of our upcoming/past online and in-person events.
UKDEA Members have access to the exclusive Document Library. This database contains hundreds of useful documents, such as:
All past UKDEA Journals
UKDEA Event Presentations
Hard to find DESNZ Documents (Consultations & UKDEA Responses, GHNF, Useful Regulations, Model Form Contracts, Heat Network Publications, Heat Metering and Billing Regulations)
GLA Documents
+ Many more to be added in the future…
If you would like to find out more about any of these benefits, or how you can become a Member of the UKDEA, please take a look under the 'Join Us' tab for a list of benefits and a link to our Membership Information Request Form, which you can fill out to receive a UKDEA Membership Pack with more details.
PJW Meters
Since the humble beginnings of Peter Wales Electrical Engineers and Television Repair Service in 1952, PJW has evolved over the years to crossover into many developing markets, and still maintaining our core family values of hard work, integrity, and a "yes we can" attitude, now offering a full end-to-end Survey to Installation service for all of your Utility Metering and Energy Management requirements.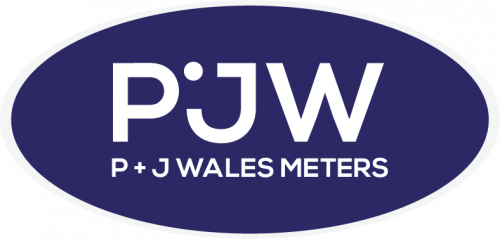 ista
Our solutions provide greater transparency in your heating use. We provide flexible solutions to provide your community and district heating consumption and costs when you need them. This provides you and your tenants with accurate bills to better understand and manage their utility costs.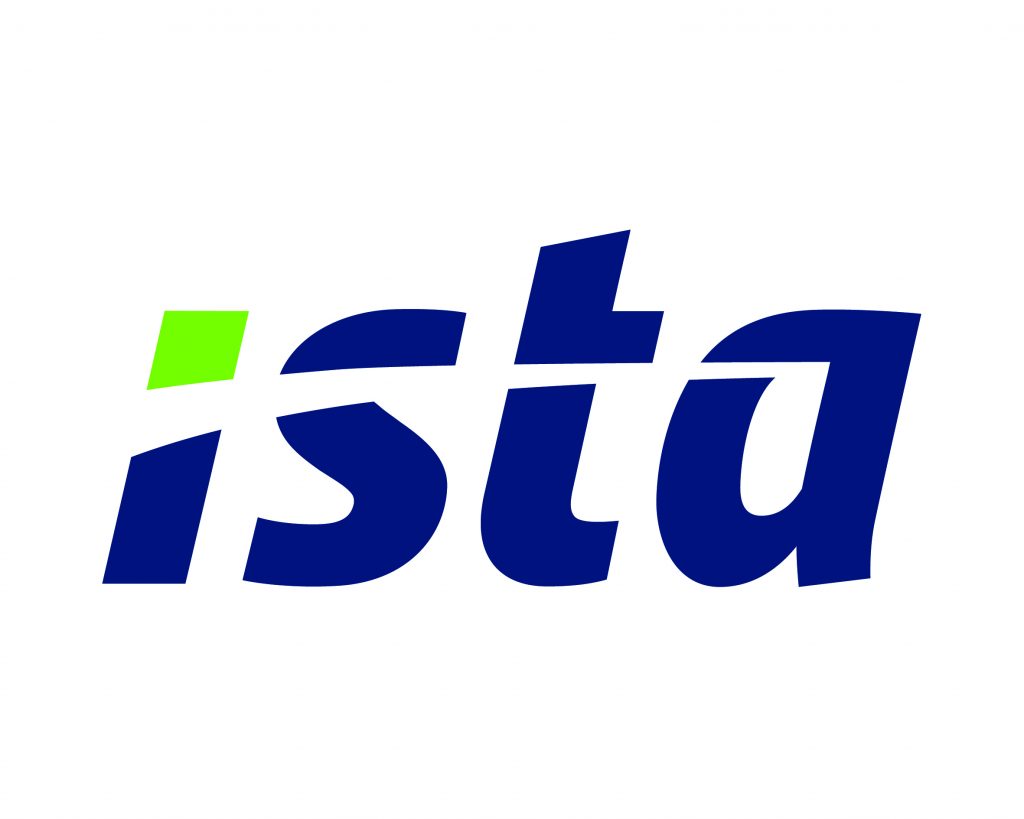 FairHeat
FairHeat is an award-winning specialist energy consultancy focused exclusively on quality assurance for heat networks, dwellings, and buildings. FairHeat is a trusted industry leader, spearheading quality assurance innovation in the UK.

DQS Consulting Ltd
DQS/PMRS Consulting is an experienced professional practise that brings distinct strengths to any  company within the decentralised energy sector. With over a half a century of experience between the team working on projects across the UK and Europe.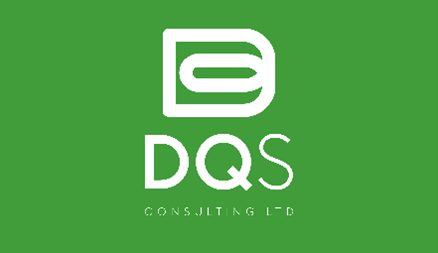 Energy Billing Ltd
Energy Billing provides a range of pre-payment and energy metering products and services that are cost-effective and convenient for everyone involved.

Kantor Energy Limited
Kantor Energy is a Specialist Decentralised Energy - Design & Build EPC contractor whose focus is to deliver turnkey District Heating & On-Site Decentralised Sustainable Energy Solutions.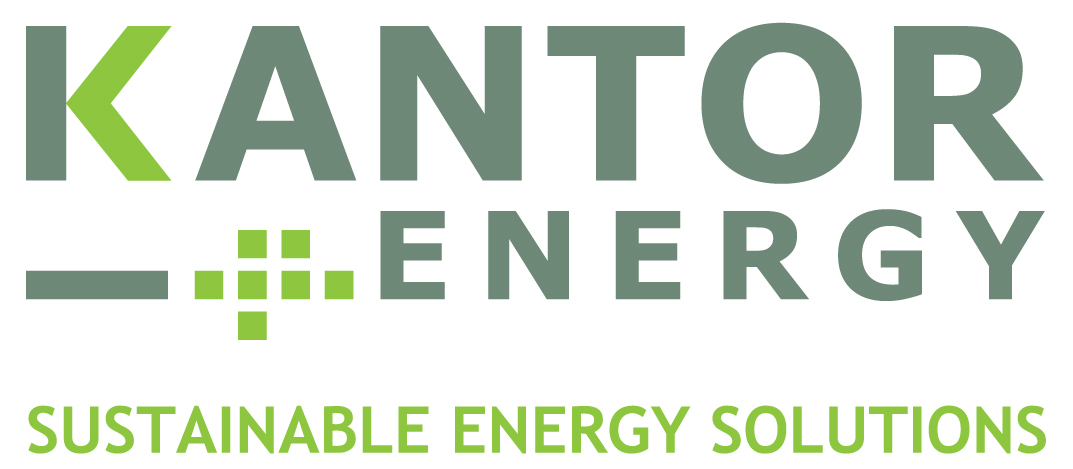 Bosch Thermotechnology
Bosch Thermotechnology are a long established manufacturer supplying heat generating equipment and heat interface units to the European District Energy market. Products range from industrial hot water boilers up to 25MW, commercial boilers from 50kW to 1.2MW and Ground Source Heat Pumps to 400kW.

Higgins Mechanical Services Ltd
Higgins Mechanical Services Ltd
Higgins Mechanical Services Ltd are a Specialist Mechanical Services Company based in Uxbridge, Middlesex providing total heating, plumbing, ventilation and air conditioning solutions for Contractors, Developers and Schools across London and the South East.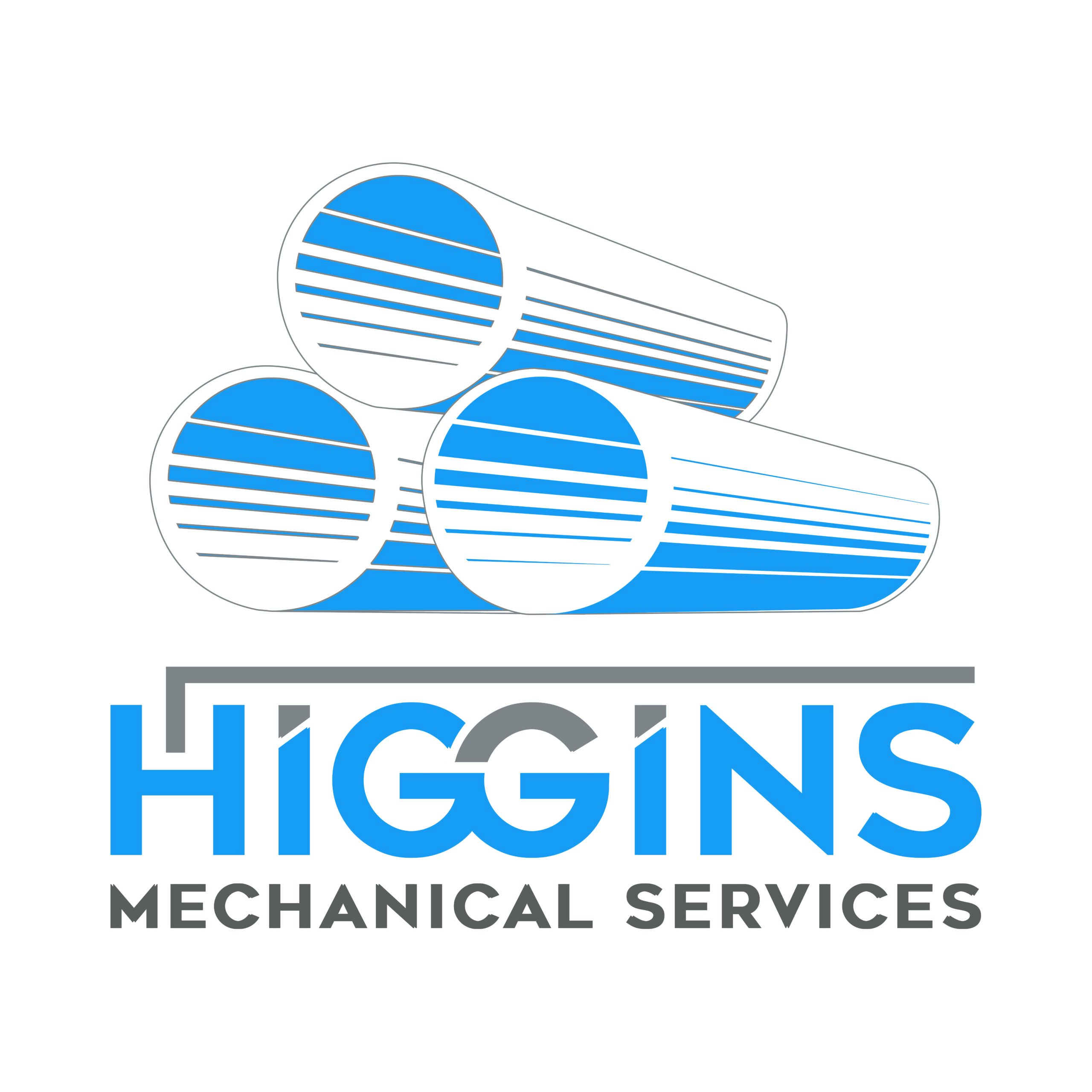 WSP UK Ltd
WSP is a global engineering consultancy with more than 9,500 staff in the UK. Through our Energy Solutions business unit we have established a reputation for providing market-leading expertise across all aspects of district energy project development.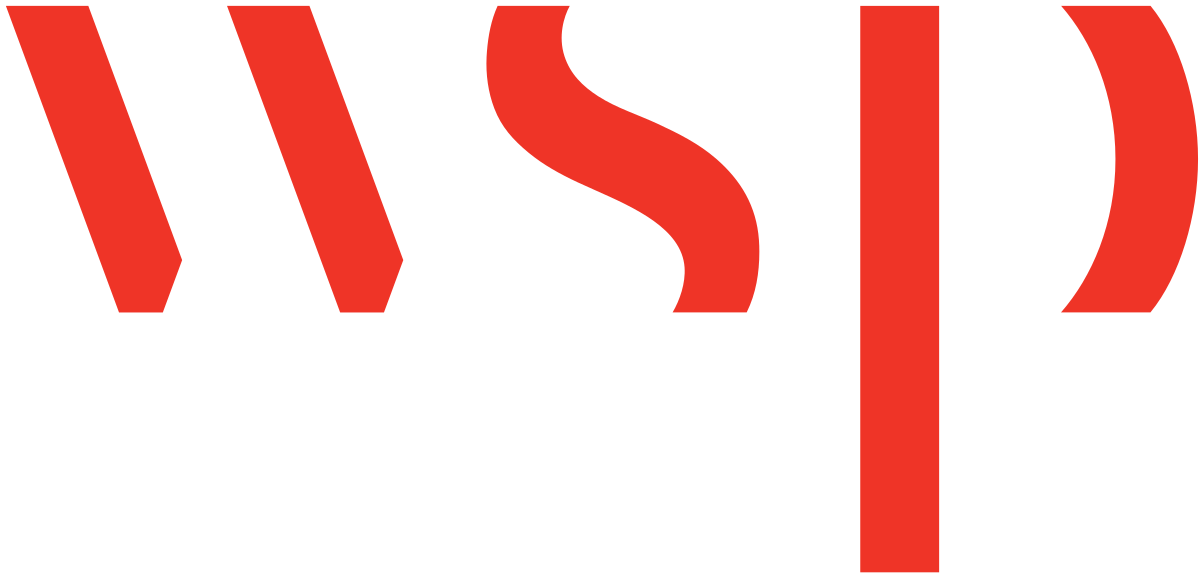 R&B London HIU Engineers Limited
R&B London HIU Engineers Limited
R&B London HIU Engineers Limited are a specialist Heat Interface Units maintenance company based in London.

FVB District Energy UK LTD
FVB District Energy UK LTD
FVB provides design and consultancy services for the UK district heating and cooling market utilising low-carbon technologies and advising its clients on the best design, implementation and optimisation of district heating and district cooling systems. Over FVB's 50 years of operation we have brought leading Swedish heat network knowledge to the UK and a number of global markets, adapting Swedish technology to local conditions through blending our skills with local knowledge, technology and environmental goals.

Sustainable Energy Limited
Sustainable Energy Limited
Sustainable Energy Ltd was formed in 1998 to provide independent consultancy in the renewable and low carbon energy sector. We are an ethical organisation and have a long term commitment to our people, projects, customers and society. We ensure our people remain abreast of the latest developments in policy, technology and best practice. We drive continual professional development, learning and growth and are in the process of becoming an employee-owned company.

3D Technical Design Ltd
3D Technical Design Ltd has traded since 1992, and specialises in delivering 3D District Energy Network design solutions across both the Public and Private sectors; reducing costs and risk, whilst improving installation safety, management and quality.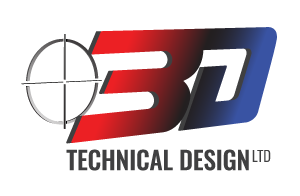 SUEZ
SUEZ provides a highly effective pipe cleaning technique called Ice Pigging™ where ice slurry is moved through the network to remove unwanted material, sediment, or product residues from the pipe. We also provide tailored advice, guidance and analysis for closed water systems through our Latis Scientific laboratory.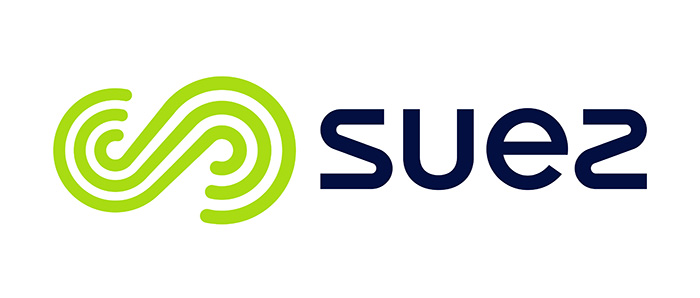 Hilson Moran
Hilson Moran Partnership is a leading international engineering design consultancy that specialises in mechanical, electrical and sustainable buildings and infrastructure. We understand the value of place-making and sustainable and intelligent buildings; we also understand the financial value of the supporting utilities and energy infrastructure.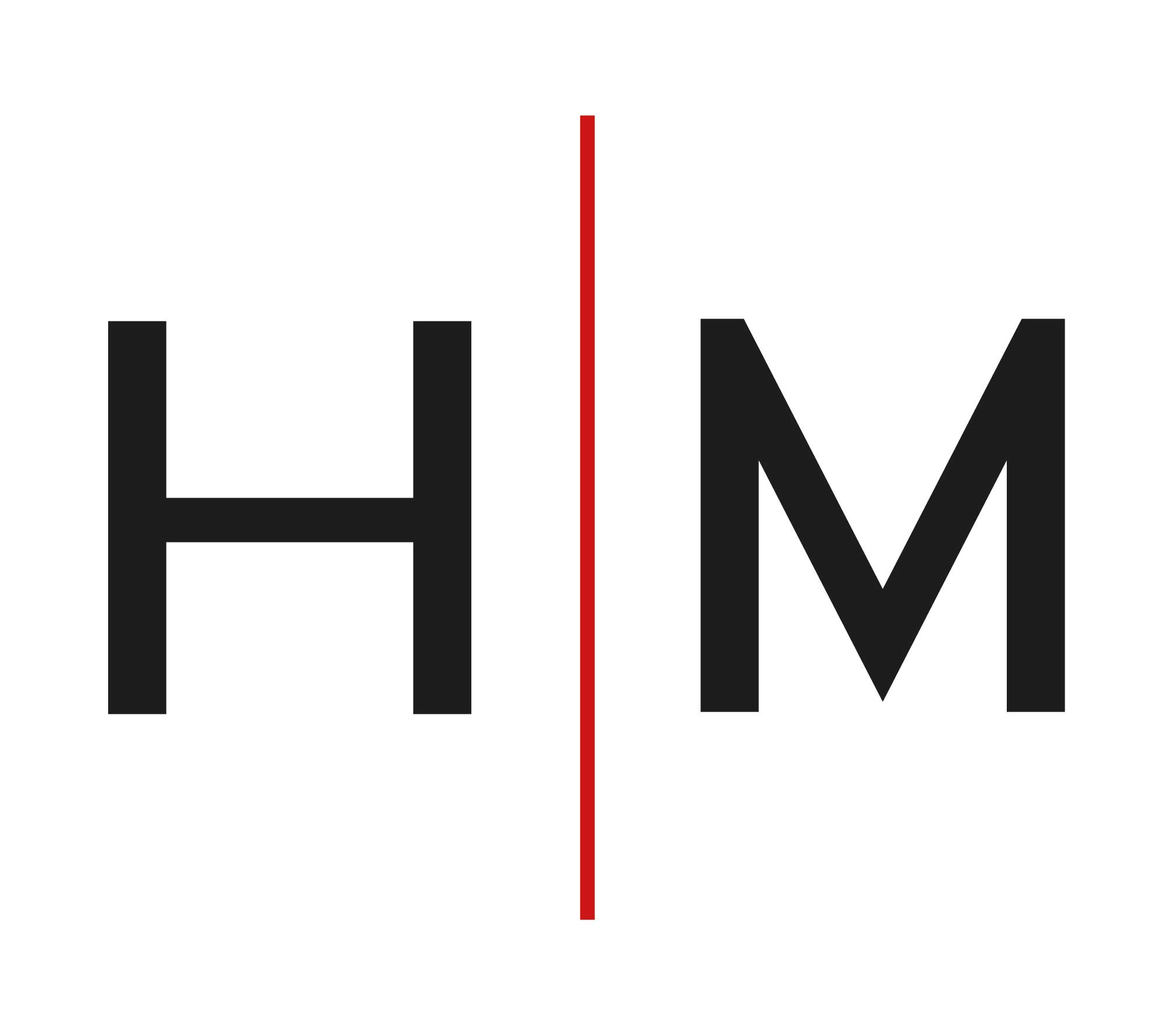 Deep Green Technologies
We believe that the future of data infrastructure should be based on sound, environmentally friendly principals. We work with partner industrial and public facilities to utilise the heat emissions from data centres to substitute existing heating and hot water requirements.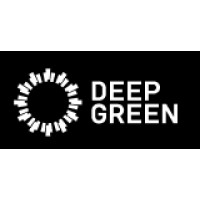 Vahterus UK
A Compact and Effective Vahterus Heat Exchanger is the Heart of any District Heating Network. Thanks to their reliable, fully welded structure, companies around the world have chosen Vahterus Plate & Shell Heat Exchangers to operate within their heat networks.

Gexcon UK
Gexcon UK is part of Gexcon International, a world-leading company in the field of safety and risk management and advanced dispersion, explosion and fire modelling.
KLINGER Ltd
KLINGER is an established top leader for sealing, fluid control and fluid monitoring systems. The family business, founded in 1886, today presents itself as a globally active Group of Companies.
Hermetica Black Limited
HermeticaBlack is a specialist in the investment, development and asset management of energy projects.

Itron Ltd
Itron is a global technology company. We build solutions that help our customers measure, manage and analyze energy and water. Our broad product portfolio includes electricity, gas, water and thermal energy measurement and control technology. With thousands of employees supporting nearly 8,000 customers in more than 100 countries, Itron empowers our customers to responsibly and efficiently manage energy and water resources.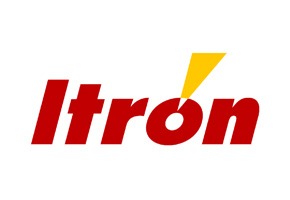 ESP Utilities Group
ESP Utilities Group is an independent utilities network owner and adopter, operating gas, electricity and water utility networks. With over 20 years' experience in the industry, we operate around one million utility network connections. Leaders of the EV charging revolution, we are accelerating our customers connection to the grid. We create the infrastructure necessary to enable the UK to thrive and prosper – by connecting people, homes and industry to the things they need.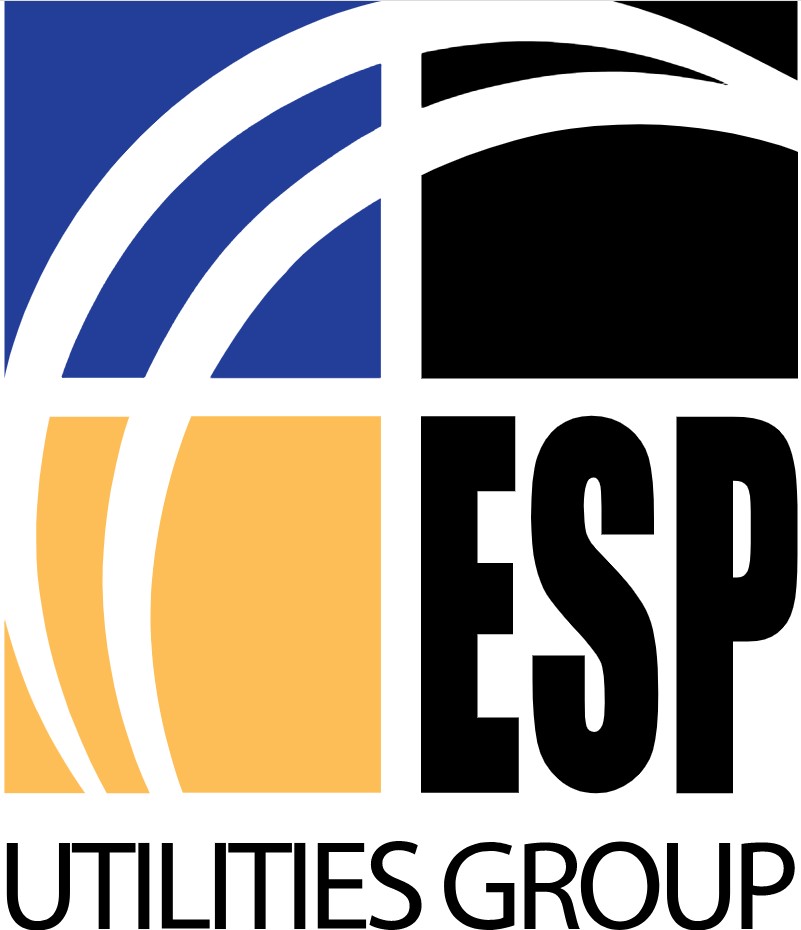 Energy Assets Networks
As an energy transporter leveraging the extensive electricity network design and asset management expertise, Energy Assets Networks is an Ofgem regulated Independent Distribution Network Operator (IDNO) working under an electricity distribution licence. We manage thousands of 'final mile' electricity connection points for residential housing schemes and industrial and commercial developments.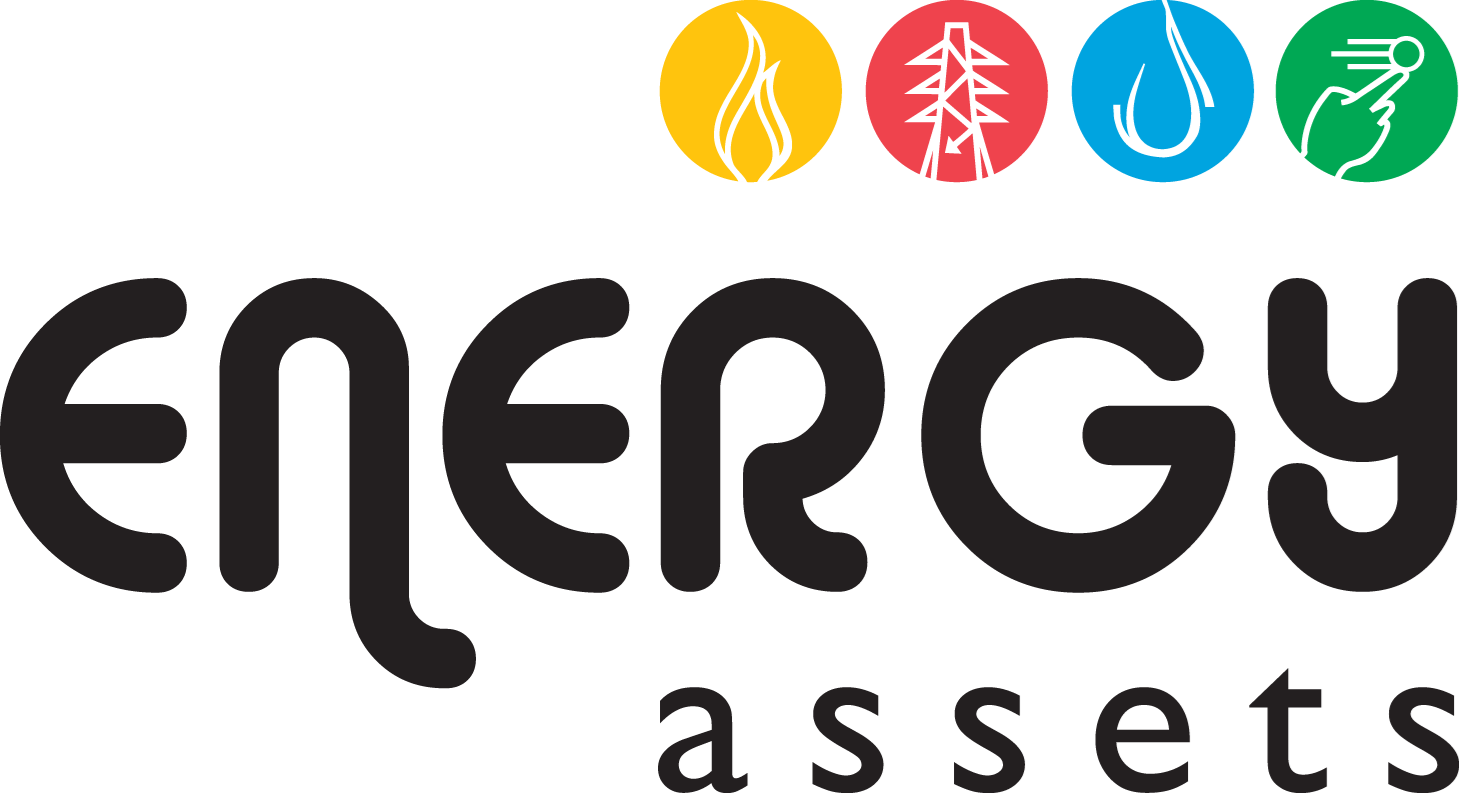 HIU Breakdown and Repairs Ltd
HIU Breakdown and Repairs Ltd
HIU Breakdownandrepairs Ltd is the foremost Heat Interface Unit (HIU) installation, maintenance, and repair service provider in London. We take pride in our independently-run operation and are recognized for our exceptional team of engineers, who approach every job with diligence, overcoming obstacles to deliver outstanding results.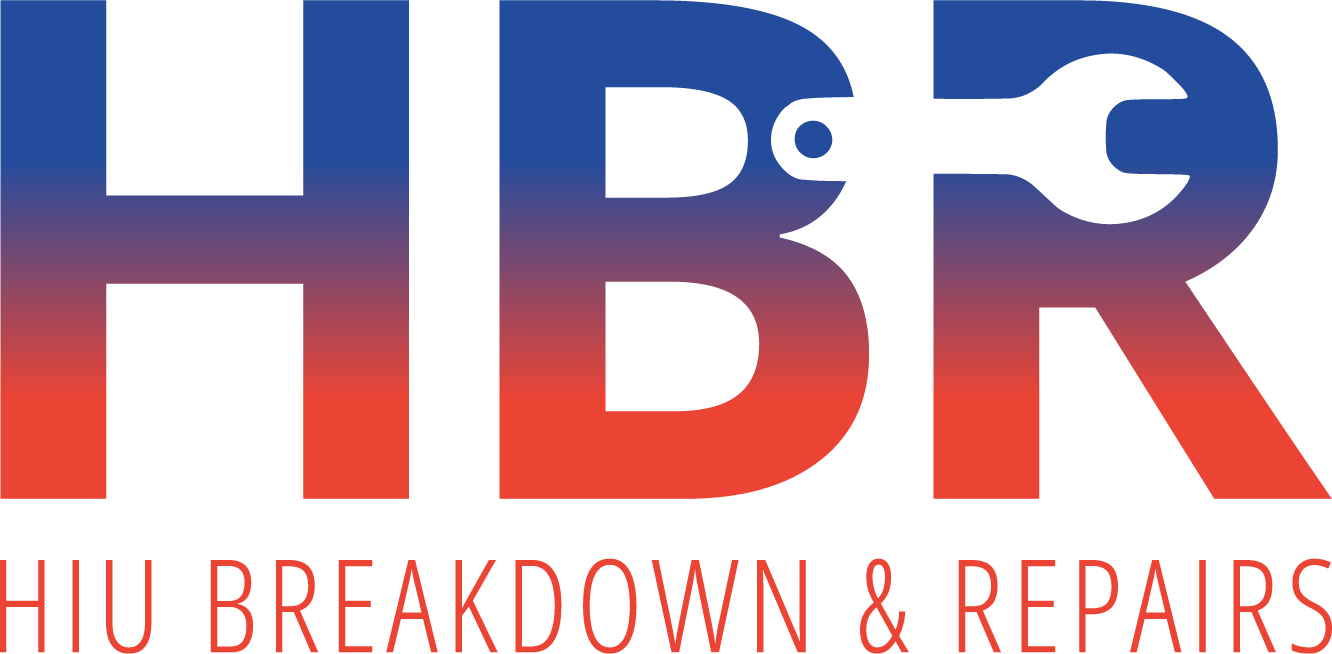 EnviroEnergy Limited
Enviroenergy Limited is a company wholly owned by Nottingham City Council, and established in 1972. They are primarily tasked with operating the Nottingham District Energy Network, which is one of the largest in the UK. As an Energy-from-Waste scheme they utilise steam produced through the incineration of 160,000 tonnes of domestic and commercial waste collected in Nottingham and three surrounding districts at the Eastcroft incinerator on the outskirts of Nottingham City Centre.

C Watkins Plumbing Ltd
For over 50 years Watkins has been a leading provider of Mechanical, Electrical and Plumbing services in London and SE England. With a workforce of over 200 highly trained, knowledgeable and committed staff, we provide the complete M&E solution for some of the UK's largest construction projects. Specialising in residential and commercial sectors.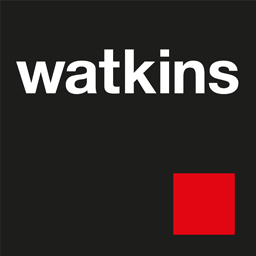 Frese
Frese aim to work in close cooperation with our suppliers, partners, and customers to provide innovative fluid control and component solutions for our target markets around the world.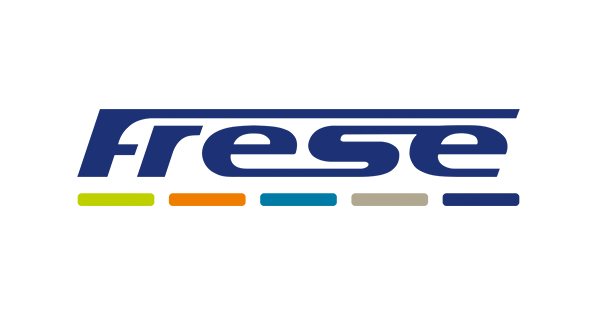 Avrenim Energy Services
AES are an innovative and results driven energy service partner to clients across the public, private and corporate sectors.

JGD District Heating
JGD combined management and contractors operations experience collectively exceeds 200 years.

Delta T Management Ltd
Delta T Management provide consultancy and advisory services, based around expert individuals with an in-depth knowledge and understanding of the district energy sector, gained through 20+ years of experience in developing, delivering, and operating many of the UK's largest and most complex district energy schemes.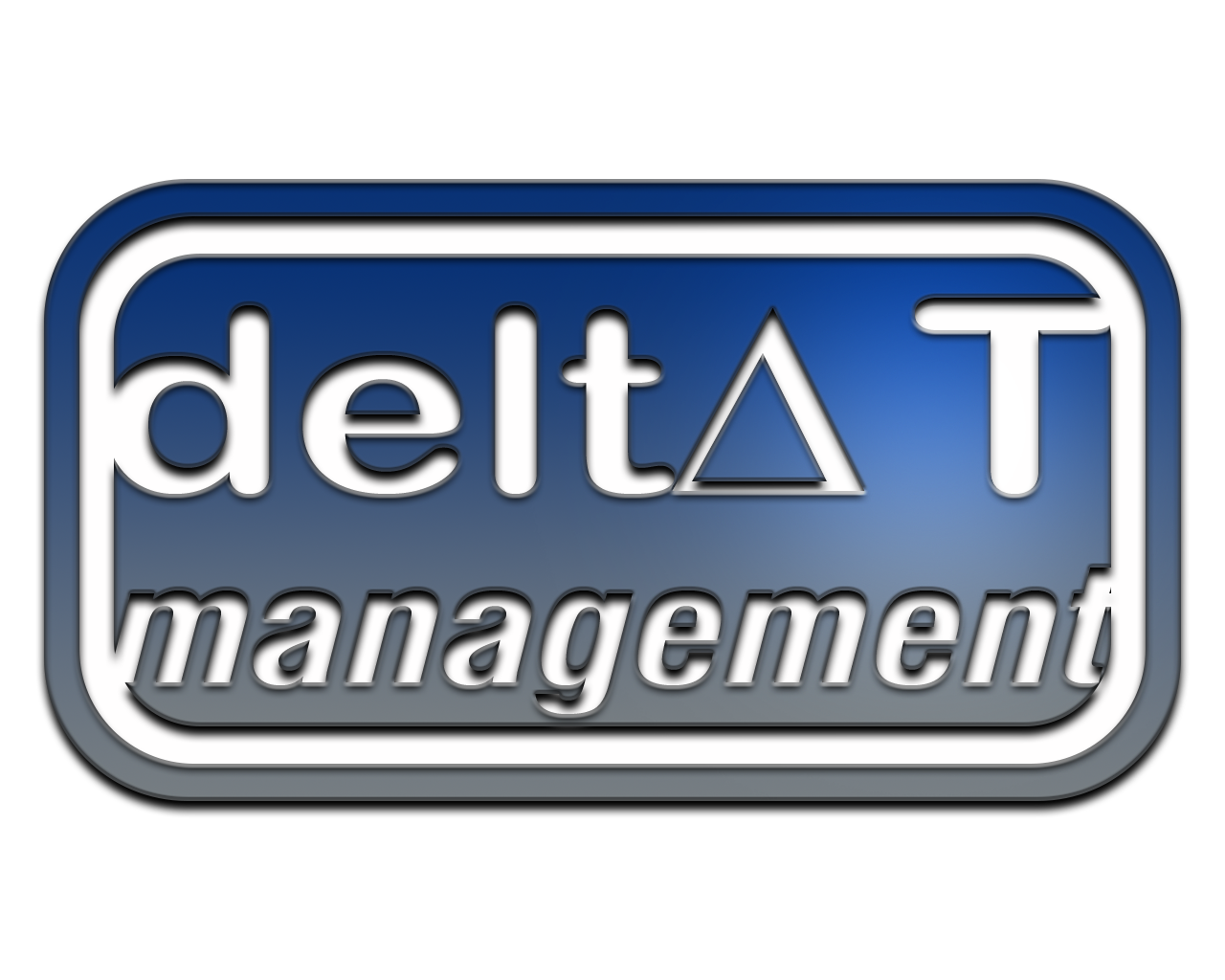 2G Energy Ltd
2G is one of the leading suppliers of cogeneration (CHP) and consequently has specialized in high efficiency systems for natural gas and biogas in the power range between 20 and 2.000 kW electrical power. 2G serves a wide range of customers from farmers to municipalities, real estate industry up to big utility companies.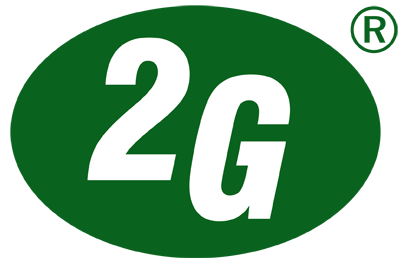 COWI
With over 90 years of expertise and a globally renowned team, COWI stands at the forefront of innovation in heating and cooling systems. We pride ourselves on delivering bespoke, forward-thinking solutions that are shaping the future of district energy.

Secure Meters (UK) Limited
Secure Meters (UK) Limited
We are a multi-national solutions provider for revenue management, power quality and energy efficiency. We enable users to save money, reduce energy consumption and facilitate comfortable living. We provide products and services that can be used to measure energy, inform of its use, and help control its use.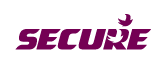 SHEco Renewable Systems Ltd
SHEco Renewable Systems Ltd
SHEco Renewable Systems Ltd offer heating and/or cooling packaged solutions utilising the latest renewable technologies, whilst maximising energy efficiency and system resilience.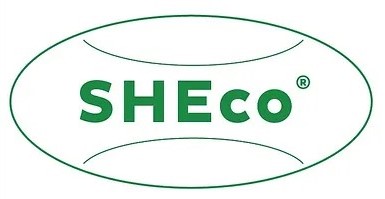 Bryan Cave Leighton Paisner LLP
Bryan Cave Leighton Paisner LLP
Bryan Cave Leighton Paisner brings enduring value to client relationships. By combining the practice expertise, industry knowledge and market connections of 1400 lawyers in North America, Europe, the Middle East and Asia, with our recognised leadership in applying legal service and technology innovation, we deliver commercial advantage to clients.
enfinium
enfinium is one of the largest energy from waste businesses in the UK and an industry leader in the conversion of non-recyclable residential and business waste into heat and partially renewable power. enfinium has a platform of six (two in construction) strategically located facilities across the UK.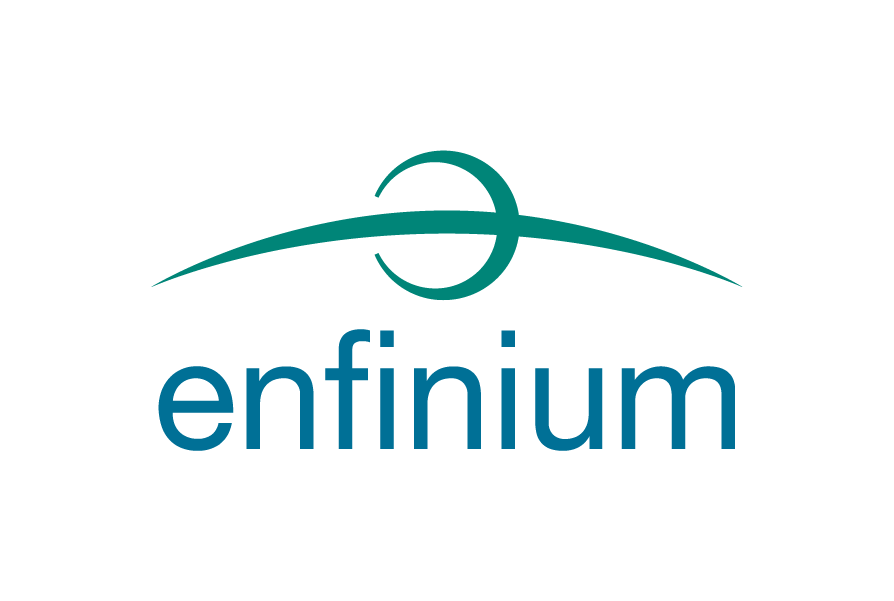 Diehl Metering
Diehl Metering is a corporate division of the Diehl Group, headquartered in Nuremberg. With a total annual turnover of 3.749 billion euros, the technology company employs around 17,173 people worldwide. Diehl Metering supplies solutions for the intelligent use of water, thermal energy, gas and electricity.

Mittel Fjärrvärme AB
Mittel Fjärrvärme AB is a Swedish company specialised in helping energy companies build and maintain reliable and economical distribution pipe systems. More than two decades of hands-on experience and sole focus on eliminating the weak points in its client's networks has allowed Mittel to develop technologies that dramatically extends the useful life of pre-insulated pipes.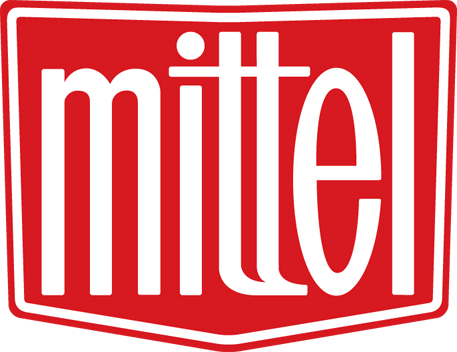 Insite Energy Limited
With over 10 years of experience, Insite Energy provides a range of specialist services to heat network operators across the UK, including managing agents, developers, landlords, housing associations, and contractors.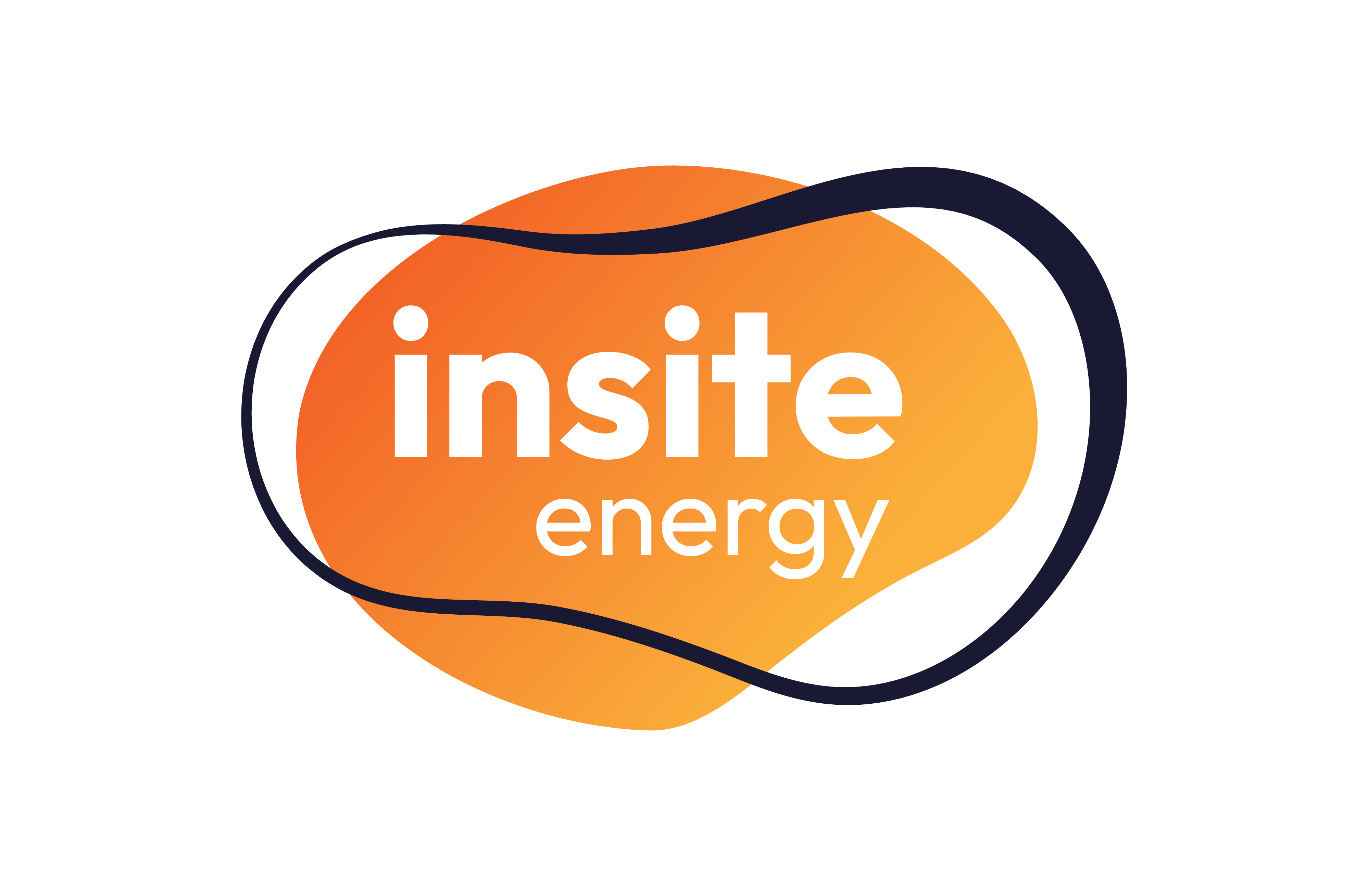 Proven Project Construction Ltd
Proven Project Construction Ltd
With over twenty years of experience between the directors in the construction sector, we are a dynamic company aiming to provide sustainable and innovative solutions that engage our stakeholders in a positive and proactive manner.

Cardiff Heat Network Ltd
Cardiff Heat Network Ltd (CHN) is a wholly owned subsidiary of Cardiff City Council (CCC), created to deliver the Council's ambitions for a low carbon heat network in Cardiff and supported by the Welsh Government and BEIS.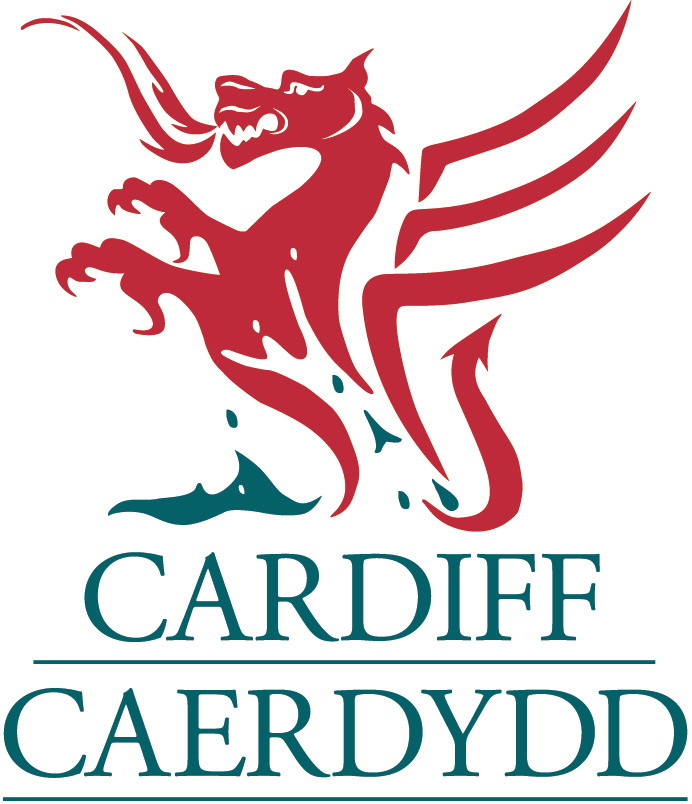 Buro Happold
We are a world-class global practice of engineers, consultants and advisers. Through integrated thinking and a truly interdisciplinary, interconnected community of passionate experts, we create transformative outcomes for clients and communities alike.

Full Power Utilities
Full Power Utilities provide commercial energy services to UK Businesses. We run a highly experienced bureau team who are metering and billing specialists for communal and district network systems. We work across residential and commercial schemes, providing a stress free, compliant and fully inclusive tenant billing service for managing agents, developers, housing associates and property agents in the UK.

Recirc Energy
Recirc Energy is changing the way we think about heat. With net zero carbon targets established and a push for more sustainable energy solutions, Recirc's wastewater heat recovery technology is poised to transform heat delivery.
Manchester Heat Network TradeCo
Manchester Heat Network TradeCo
One of the Council's aims is to achieve zero-carbon by 2039. This is embedded as of the key priorities in the Our Manchester strategy: We will achieve our zero-carbon ambition by 2038 at the latest via green growth, sustainable design, low- carbon energy, retrofitting buildings, green infrastructure, and increasing climate resilience.

MVV Environment Services Ltd
MVV Environment Services Ltd
MVV Environment Limited is an English registered company with its registered office in London. It is the subsidiary company of MVV Umwelt. Both companies are members of German utility company MVV Energie, whose headquarters are in Mannheim. MVV Umwelt provides flexible solutions for waste disposal, producing environmentally sustainable energy.

SDEN
Sutton Decentralised Energy Network Limited (SDEN) is a company wholly owned by the London Borough of Sutton. Set up in 2016, SDEN will deliver heating and hot water to residents and businesses across South London, starting in Sutton. SDEN will reduce fossil fuel use, contributing towards Sutton's goal of becoming a zero-carbon borough by 2025.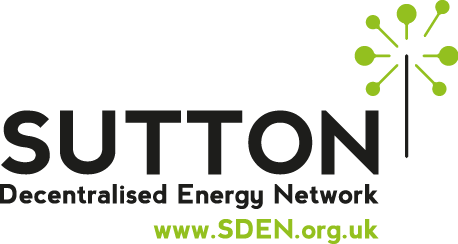 Reflex Winkelmann GmbH
Reflex Winkelmann GmbH (part of the Winkelmann Group) is one of the leading manufacturers and solutions providers in the building services sector.
Comsof Heat
Comsof, founded in 1998 and based in Belgium, is the world leader in creating intelligent network planning and design software. With more than 20 years of experience in GIS based optimization, Comsof's team has deployed its solutions in over 70 countries.

Ingoodnic Ltd
Ingoodnic are specialist suppliers of pre-insulated heating and cooling distribution pipes. Established in 2011, our focus is to specialise in quality pipe products, whilst ensuring their suitability for the correct application.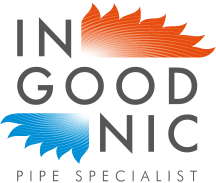 Evinox Energy Ltd
Evinox Energy specialise in providing integrated communal & district heating solutions - from initial survey to system design, product supply, ongoing trouble-free maintenance and a comprehensive support package including energy metering, billing and a revenue management service.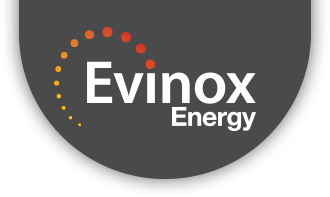 Micronics Ltd
Micronics Ltd offer a comprehensive range of "in-line" and "clamp-on" ultrasonic Liquid flow, Heat and Energy flow meters for your district heating requirements including the NEW U1000HM clamp-on Heat/Energy meter for billing and energy monitoring applications with the added benefits of zero pressure drop and dry servicing.

Carbon Trust
The Carbon Trust is an independent, expert partner of leading organisations around the world, helping them contribute to and benefit from a more sustainable future through carbon reduction, resource efficiency strategies and commercialising low carbon technologies.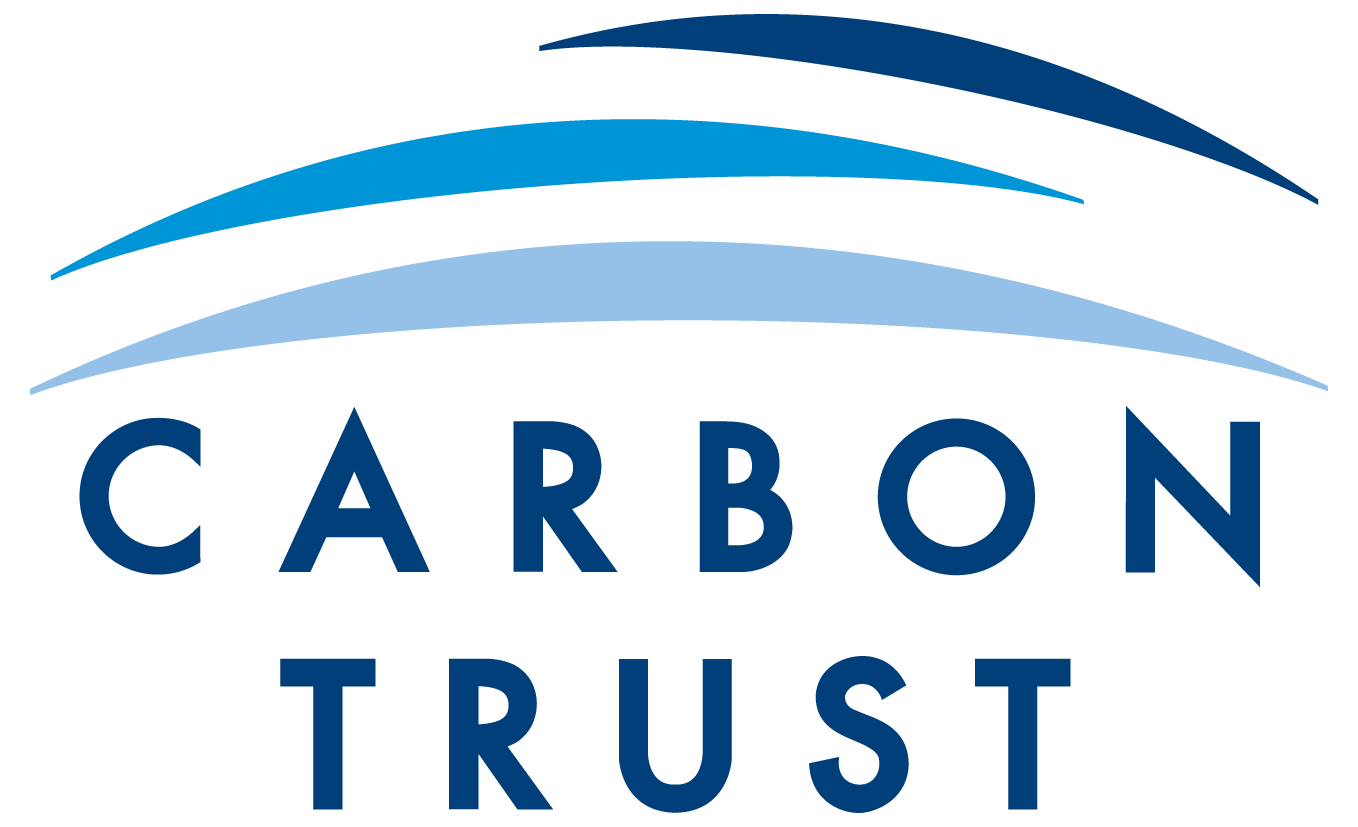 Heatweb Solutions Ltd
HEATWEB Solutions offer a selected range of services designed to ensure heat networks and HVAC systems are fit for purpose and ready for acceptance testing and hand-over. We offer a range of equipment designed to simplify the control and monitoring of heat networks and HVAC systems, together with design & consultancy and service & maintenance solutions for heat networks and domestic and commercial heating systems. Our goal is to enable our customers to achieve net zero.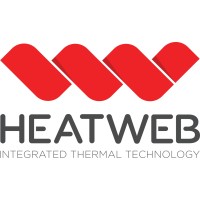 Hemiko
Hemiko invests in, designs, builds, operates and maintains district and communal heat networks. We have £1 billion of investment to deploy into town- and city-wide low carbon heat networks by 2030, working alongside communities, businesses and local authorities. We also provide metering and billing services, and consultancy services.

Danfoss Ltd
Danfoss has been at the frontier of defining district heating technology for more than 30 years.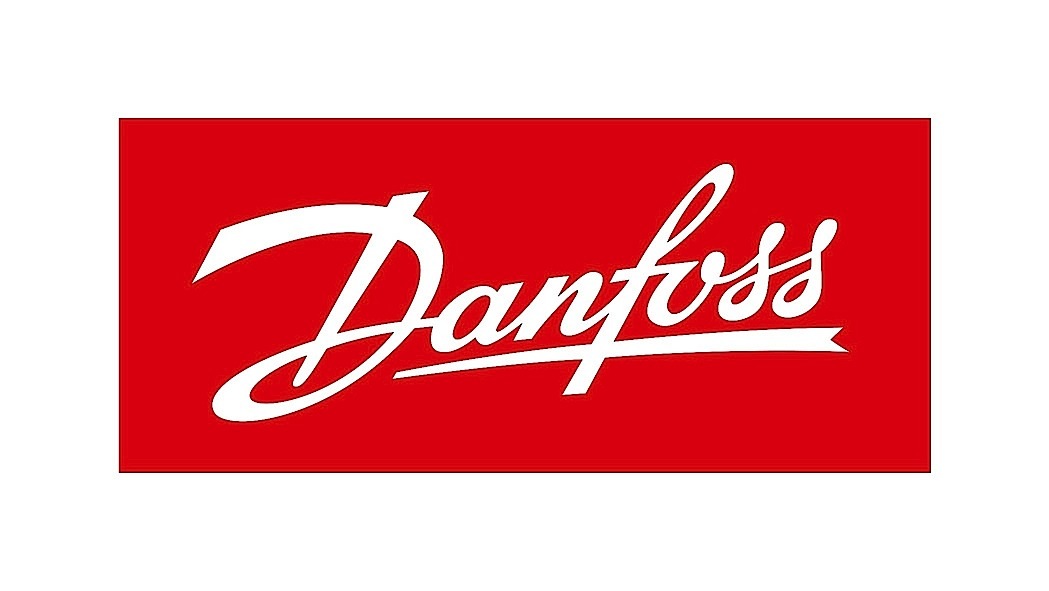 BWT UK Ltd
BWT are a global specialist in all forms of pure water technology including VDI2035, chemical free heating and demineralized water systems.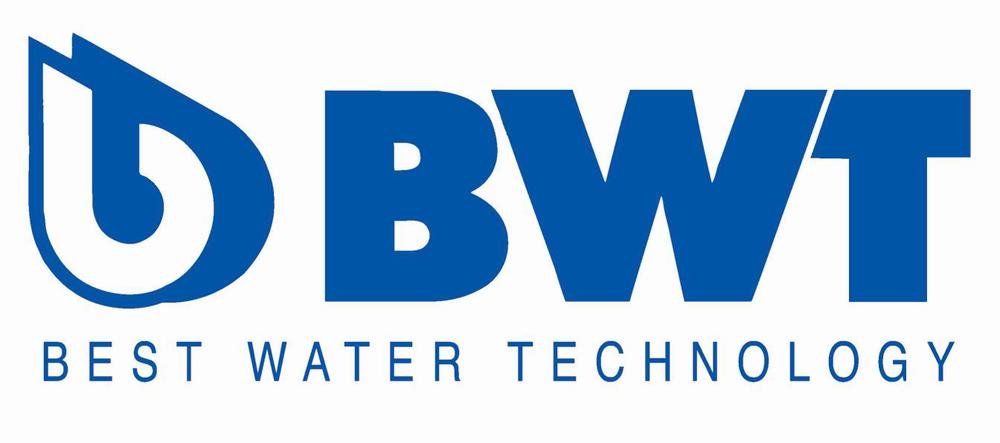 Kingspan Technical Insulation Ltd
Kingspan Technical Insulation Ltd
Kingspan Technical Insulation provide premium performance technical products and systems for pipe, ductwork and vessels in building services, HVAC and industrial applications. We also supply a comprehensive range of passive fire protection products and solutions.
FES Energy
FES Energy specialises in renewable energy generation and distribution whilst delivering low-carbon technology solutions. We assist our clients environmental and cost reduction targets in the process by utilising Energy Conservation Measures (ECM's) and other solutions.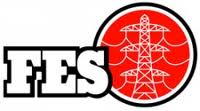 Colloide
Colloide is a highly skilled process engineering company, with specialist skills in energy, environmental, water treatment and facilities engineering solutions.

iCON Infrastructure
iCON Infrastructure is an independent investment group, focusing on privately owned investments in infrastructure assets in Europe and North America. Since its establishment in 2004, iCON's team has been responsible for the deployment of over €2.5 billion of capital into infrastructure enterprises with a total capitalisation of €10 billion.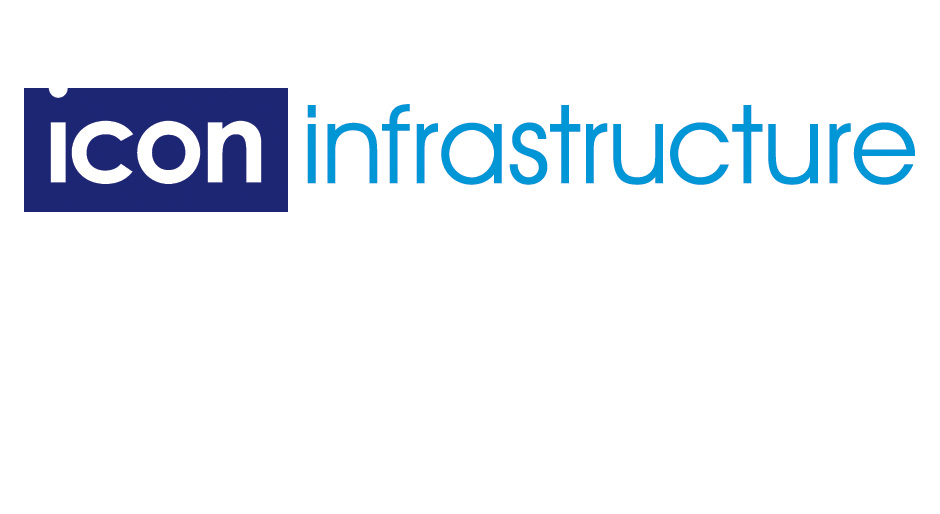 Canary Wharf Group
Canary Wharf Group has already achieved one of the greatest ever feats of civic engineering, turning a once derelict Docklands into 97 acres of London's, and the world's, most sought after office and retail space.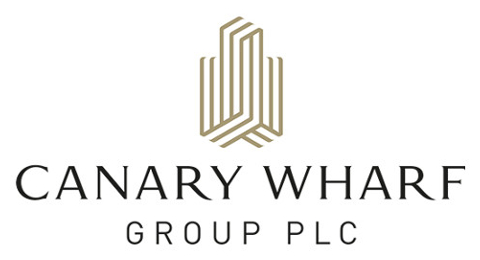 Grundfos Pumps Limited
Grundfos is one of the leading world pump manufacturers and our vast experience with district energy dates back over 50 years. Grundfos technology is a proud part of the most efficient and reliable heating systems in the world, including many existing UK installations.

TrentENERGY Ltd
TrentENERGY was established in 2010 and is firmly recognised as a well established and highly adaptable construction business with an agile approach that is embedded in the heart of everything we do. Their team comprises of experienced chartered civil engineers, accredited project managers, commercial, legal and compliance managers with a combined 100+ years of professional services experience.

Baxi
In the UK and Ireland, Baxi has a portfolio of some of the best known and most respected brands in the heating industry.

Metropolitan
Metropolitan is the leading independent district energy and multi-utility infrastructure provider – the only company combining all the traditional utility networks and future-proof district schemes for new build and regeneration sites nationwide.

Pipe Weldline Ltd
Specialist Installer of Heat Networks Established in 2015, Pipe Weldline has been founded on many years of experience in the installation of pre-insulated pipe systems for use in buried district heating and cooling applications offering a bespoke service to our client's needs.

Belimo Automation UK Ltd
Belimo is the global market leader in the development, production and marketing of actuator solutions for controlling heating, ventilation and air conditioning systems. Actuators, control valves and sensors make up the company's core business.

Clever Energy
Clever Energy Ltd delivers an outstanding billing service for providers of communal and district heating networks.

Iona Capital Ltd
Iona Capital ("Iona") was established in 2011 as a specialist investment fund manager with a focus on investing in bio-energy and renewable energy infrastructure projects.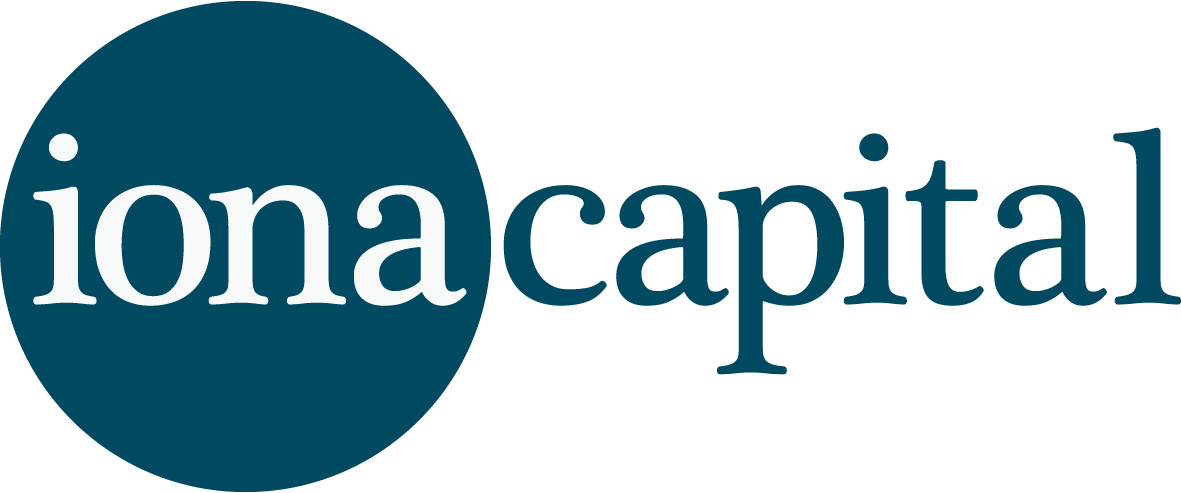 London Legacy Development Corporation
London Legacy Development Corporation
Formed in April 2012, the London Legacy Development Corporation's purpose is to use the once-in-a-lifetime opportunity of the London 2012 Games and the creation of Queen Elizabeth Olympic Park to develop a dynamic new heart for east London, creating opportunities for local people and driving innovation and growth in London and the UK.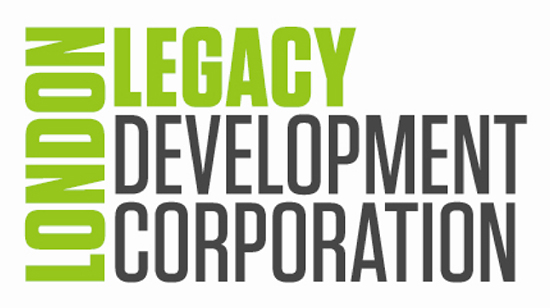 IWTM UK Limited (Formerly Elysator UK)
IWTM UK Limited (Formerly Elysator UK)
Using sacrificial magnesium anodes to extract oxygen, acid and aggressive salts from the water, the IWTM addresses both the symptoms and root cause of corrosion within recirculation heating and cooling systems. Our proven technology engineers optimum environments for these systems, one where corrosion can't occur and bacteria can't survive.

Thameswey Sustainable Communities Ltd
Thameswey Sustainable Communities Ltd
Thameswey Energy is the energy trading name of the Thameswey group of companies. Thameswey was established in 1999 by Woking Borough Council. As an energy and enviornmental services company, Thameswey provide effective solutions across both public and private sectors to meet the ambitious carbon reduction targets laid out in the Council's Climate Change Strategy.

MWA Technology Limited
MWA Technology prides itself on offering the correct products for the right metering application. Our company has spent many years searching the metering world and has developed a comprehensive meter range for the Commercial, Industrial and Domestic market. MWA Technology is a leading supplier of turbine gas meters and ancillary metering equipment.

Fortum
Fortum Heating & Cooling (part of Fortum Corporation) is one of the leading district heating providers with more than 50 years of experience in developing, operating and owning district heating schemes in major cities in the Nordics and Europe.

Alternative Heat Ltd
Alternative Heat is a privately owned company, with over 17 years of experience and expertise in the design and build of commercial MEP solutions, including offsite prefabrication, renewable energy and district heating, with an annual turnover in excess of £30 million.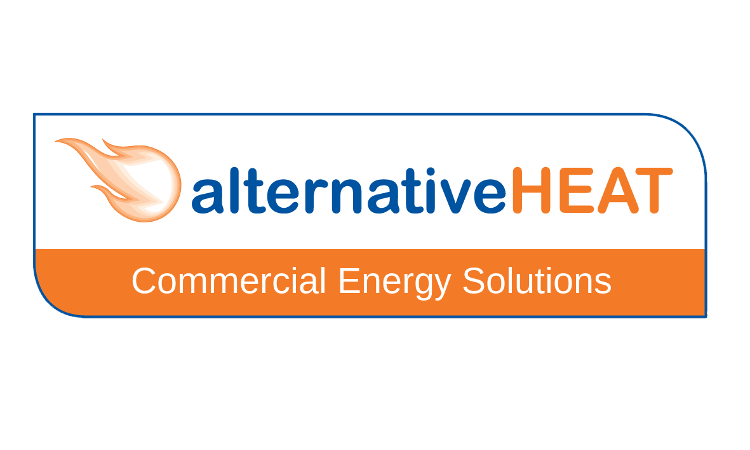 E.ON Energy Solutions Limited
E.ON Energy Solutions Limited
E.ON is one of the UK's leading power and gas companies – generating and distributing electricity, and retailing power and gas – and is part of the E.ON group, one of the world's largest investor-owned power and gas companies. We employ around 15,000 people in the UK and
over 85,000 worldwide.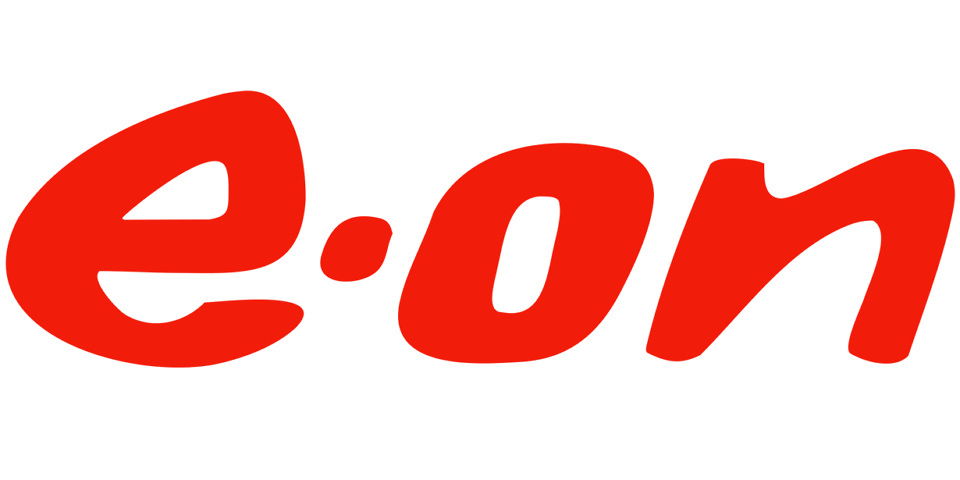 SWEP International Limited
SWEP International Limited
SWEP's business mission is to "Lead the global development, production and marketing of brazed plate heat exchangers while facilitating conversion to sustainable products and processes." We take our role in providing sustainable products and processes seriously.

EleXion Water Treatment Ltd
EleXion Water Treatment Ltd
As leading experts in chemical free systems (electrochemistry), EleXion Water Treatment is an environmentally focused company providing 100% chemical free water treatment solutions.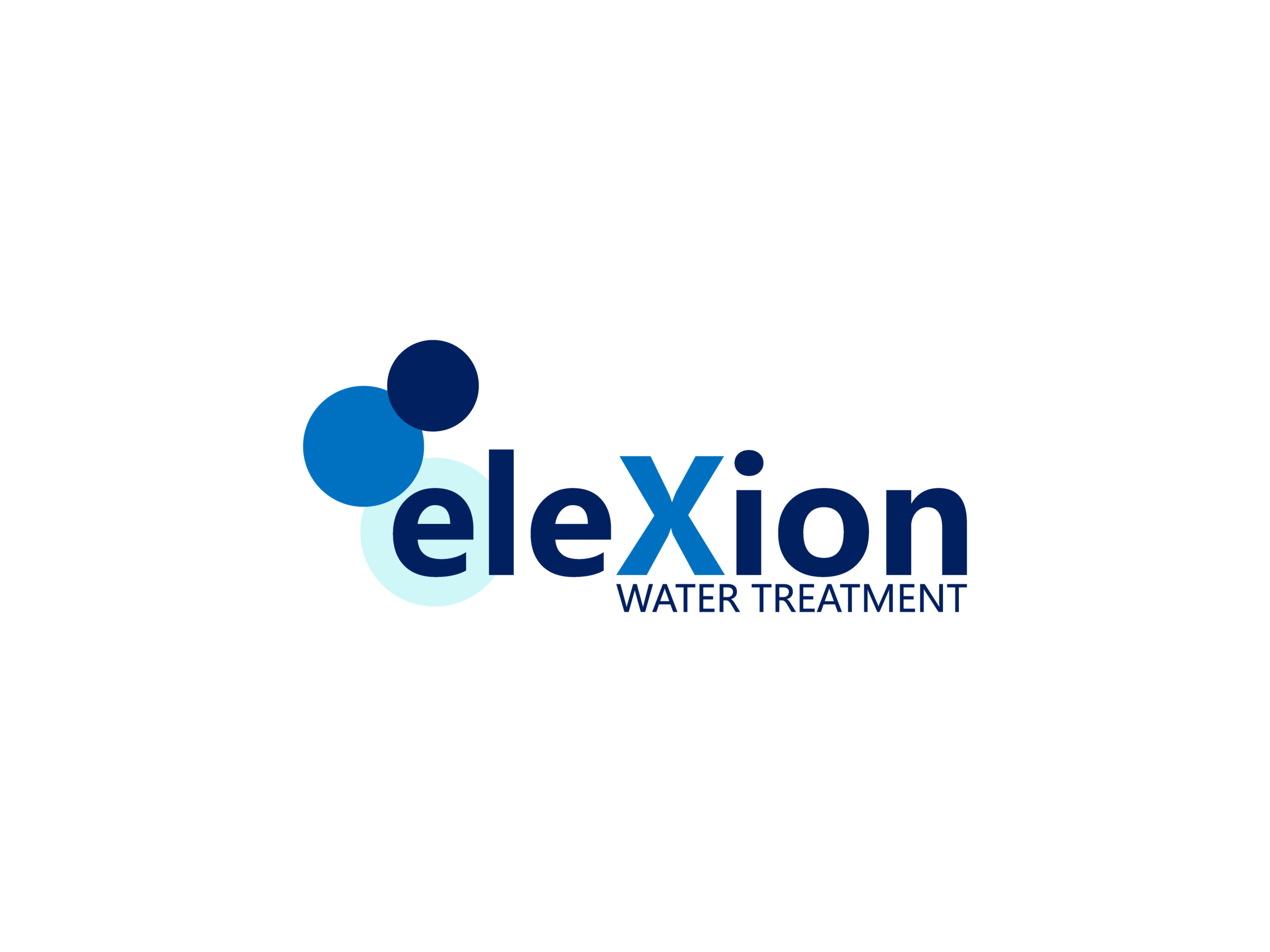 London Borough of Barking and Dagenham
London Borough of Barking and Dagenham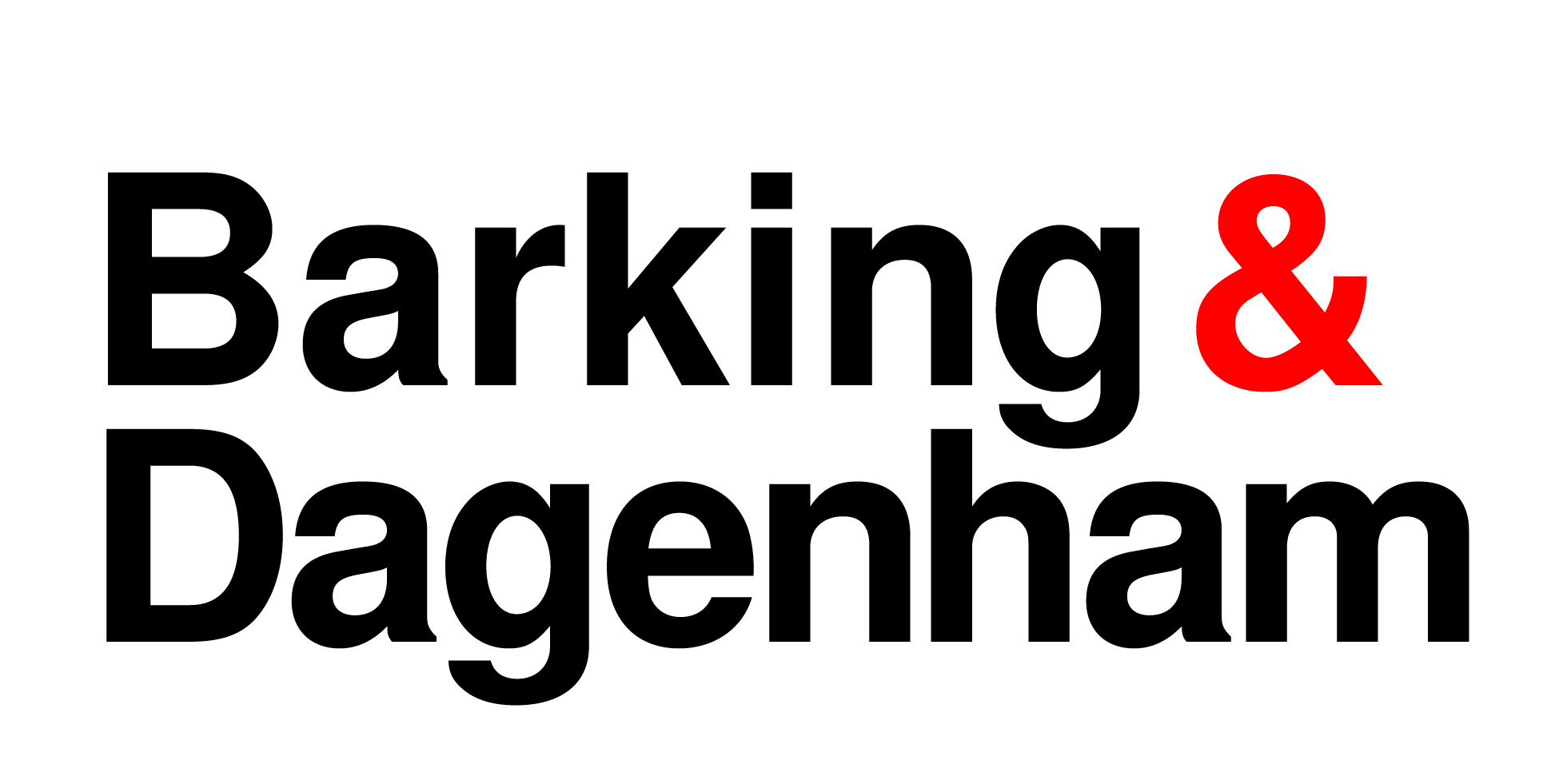 Clarion Solicitors
We would like to introduce you to Clarion, our people and values and how we work side by side with our clients across the UK and internationally, offering a full suite of legal services.

Close Brothers Asset Finance & Leasing
Close Brothers Asset Finance & Leasing
Close Brothers are a leading UK merchant banking group providing lending, deposit taking, wealth management services and securities trading. We employ over 3,700 people, principally in the UK, and are listed on the London Stock Exchange.

Vexve Oy
As the globally leading supplier of valve solutions for district energy, Vexve offers its customers a wide range of products and services developed for demanding applications. Our valve and control products together with hydraulic control solutions are used in district energy networks, power plants and the heating and cooling systems of all sizes of buildings.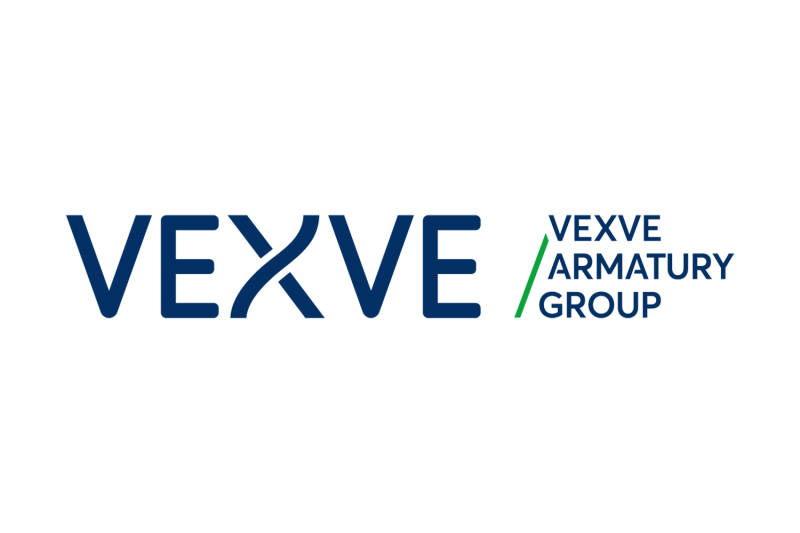 Aquatherm
Founded in 1973, Aquatherm is the leading global manufacturer of PP-R pipe systems with partners in over 70 countries around the world, manufacturing over 38 million metres of pipe and over 40 million fittings annually.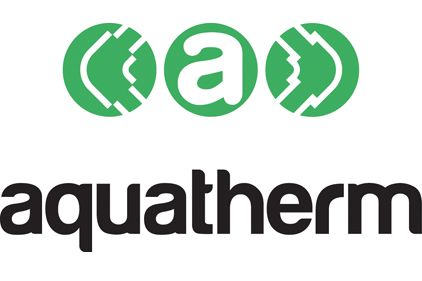 Bevan Brittan LLP
Bevan Brittan provides practical, high quality and commercially relevant legal advice to public, private and third sector organisations. Our experience includes working with clients across central and local government, NHS commissioning and provider organisations, 40 housing associations and over 100 private sector companies.

DMS Metering Solutions
DMS are an independent supplier of metering and control solutions, principally operating within the Building Services, District Heating and Renewables market sectors, with a proven track record for excellent customer service and support spanning over 20 years.

Ranheat
Ranheat Engineering Ltd have been established for over 25 years and specialise in the specification, design, manufacture, installation and servicing of a wide range of industrial wood burning systems.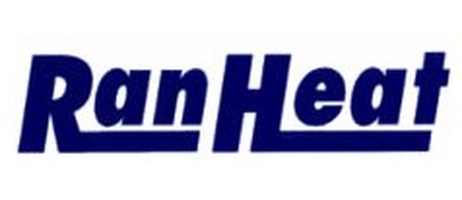 REHAU Ltd
REHAU are a polymer district heating pipe manufacturer with over 20,000 employees worldwide. REHAU's district range includes 2 PE-Xa pre-insulated pipes, RAUTHERMEX and RAUVITHERM and large diameter PP-R pipes for spines to allow a fully polymer heat network. RAUTHERMEX has a closed cell PUR foam insulation and offers excellent insulation values, ideal for large district heating applications. RAUVITHERM uses a PE-X foam insulation, making it extremely flexible with low heat losses, perfect for small-medium size district schemes. Polymer pipes offer over 50 year lifespan on modern heat networks such as 4th Generation systems and are increasingly being specified for schemes of all sizes.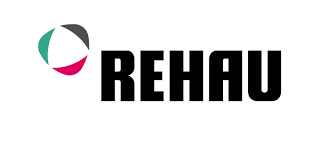 Blended Products
Founded in 2003, Blended has become a recognised name for reliable and competitively priced specialist chemical gas products.

AECOM Limited
AECOM is a global provider of professional technical and management support services to a broad range of markets, including buildings, transportation, facilities, environmental, energy, water and government. With almost 90,000 employees worldwide, and over 6,500 in the UK, AECOM is an industry leader in all the key markets that it serves, with our Sustainable Development and Energy groups recognised as market leaders in the field of low carbon energy.

1Energy Group Ltd
1Energy works alongside Local Authorities to develop and fund city-centre district energy projects from initial feasibility study through to construction and operation, remaining as owner and operator of the projects. We focus primarily on connecting office and commercial buildings and the supply of bulk heat to residential developments.